Historic Nevada Gold Mines Today
Historic Nevada Gold Mines Today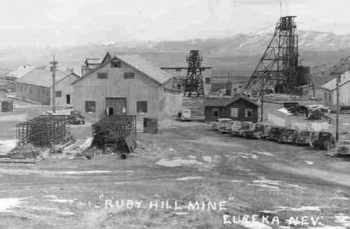 Every county in Nevada has gold, even when some of them are so fine that it is not financially plausible for an average prospector to start looking in the first place. Many Nevada gold mines had records of historical finding of much friendlier size in the past, so it is best to focus on those places for the most part. It is well worth the cost to buy a Nevada gold map to guide you to the best spots. Various techniques potentially yield good results too for examples using metal detector, panning, and dry washing. Metal detecting and dry washing are always preferable in Nevada gold mines because the state naturally is arid, hence limited water supply. Suction dredges and sluice boxes are of little use as well.
In Humboldt County located in the northern part of Nevada, gold is spread all across the area. Large nuggets have been found in the county, making it a good place for modern day prospectors. Other places to explore include the Dutch Flats, Winnemucca District, Rebel Creek, and Varyville District; they have produced several thousands of ounces. In the old days where miners were only using traditional equipment, much of the gold is probably left behind, so metal detectors can be effective in dry-wash areas. In addition to the aforementioned locations, Nevada gold mines can be found in Gold Run, Paradise Valley, The Awakening, and Warm Spring Districts.
Nevada is the most lucrative gold-producing state in the country. In 2015, it produced nearly 5.4 million ounces (166 tons) of gold. This amount represented 78% of US gold and 5.4% of world's production. Large open pit mining locations have been the largest producers so far. Today there are still active mining companies in the state including Kinross Gold, Barrick Gold, and Newmont Mining. Some of the active mines are Cortez, Betz-Post, Twin Creeks, Getchell, and Jerritt Canyon.
Modern day prospectors should be aware of the harsh climate of Nevada before they even try to explore the territory. A combination of sparse water and hot summer can lead to great discomfort for the unprepared. Population density is also quite low for a popular gold producer. When you are searching for gold, chances are you have to go through rough terrain filled with wildlife, too.
Nevada offers you not only gold, but also silver in its ground. Many smaller counties near Carson City and Reno are popular destinations for recreational gold mining activities. Other locations include:
Lyon County: many people believe that the first gold discovery in Nevada occurred in Lyon County. It still is productive to this day.
Washoe County: gold has been found throughout the county, but mostly from smaller prospects. Total production is relatively low compared to other counties.
Storey County: gold and silver are waiting to be found.
Douglas County: there is gold, but only in small quantity, so it is not ideal for recreational prospectors.